Pittsburgh Pirates: Taking Stock of the Farm System Before the Draft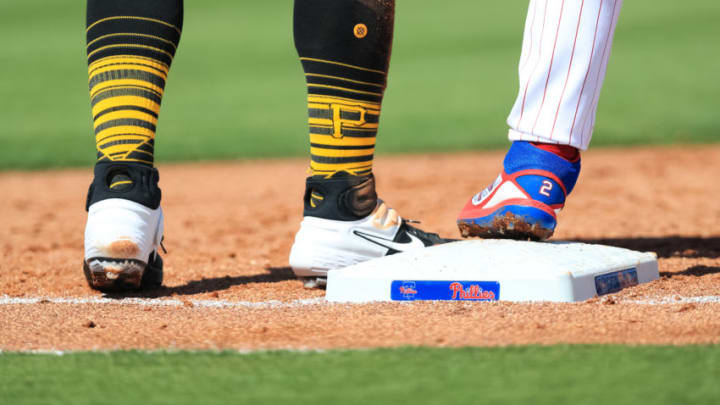 The Pittsburgh Pirates will be adding significant talent to their minor league system this week as the 2020 Draft takes place.  What could they use out of this draft?
One thing a team should never do is draft for positional need.  That is something that is true in all sports, but especially baseball.  The Major League Baseball Draft is the hardest one to predict or even understand.  One of the many challenges is trying to determine how prep or college players will perform when they are major league ready.  This is why the Pittsburgh Pirates should focus on getting the best talent.
Still, there is a good chance that the Bucs are able to also fill some holes in their minor league system.  The Pittsburgh Pirates have six draft picks this year and should be able to bring in a lot of upside talent with those picks.  If they can fill some holes while doing so it will be a bonus.  Let's take a look at the Pittsburgh Pirates current top 30 prospects via MLB Pipeline and what areas are the deepest and thinnest.
Looking at the Pittsburgh Pirates top 30 prospects, their deepest position is right-handed pitching.  They have 11 right-handed pitchers on the list currently, although some project to be relievers.  Still, this is a good spot to be in with 36 percent of their top prospects being right-handed pitchers.  The issue is the team does not have a single left-handed pitching prospect in the top 30.  Overall, the team needs to add more upside starting pitching talent and while Cherington tends to stay clear of left-handed pitchers, it would not shock me to see him add one.
The other glaring hole that popped out right away is catcher.  Obviously this has been well noted this offseason, but the Pittsburgh Pirates do not have a catcher ranked in their top 30 prospects.  For some reason, the previous regime struggled to identify big-league caliber catchers.  After failing to develop Reese McGuire, Neal Huntington seemed to shy away from using high-end picks on backstops.  Of course, Jacob Stallings has been the one success so far from the Huntington era, a 2012 seventh round pick.
Another trend that Ben Cherington and Steve Sanders seemed to follow with Toronto was to take infielders, specifically middle infielders.  The Pittsburgh Pirates currently have nine infield prospects in their top 30, which works out to be 30 percent of their top prospects.  Just in their three years drafting in Toronto, Cherington and Sanders selected eight infielders within their top five round selections.
One area that Cherington and Sanders seemed to stay away from with their top selections were outfielders.  Over the three years, they only selected three outfielders within their 16 total selections.  Furthermore, the Pittsburgh Pirates have eight outfield prospects listed on MLB Pipeline's list.  While this position group has the least amount of top 30 prospects, there are three top 10 outfield prospects.  This includes Travis Swaggerty at six, Sammy Siani at eight, and Jared Oliva at nine.  On top of that, prospects like Oneil Cruz and Mason Martin could find time in the outfield down the road.
It does not appear that an outfielder will be high on the Pittsburgh Pirates draft board.  Based on the team's farm system it seems very likely that the team will continue to look for pitching.  In most strong farm systems pitchers make up about 50 percent of their top 30 lists.  For instance, let's take a look at the top three farm systems in baseball.  The Tampa Bay Rays have 15 pitchers in their top 30, the San Diego Padres have 13 pitchers, and the Atlanta Braves have 16.  The Pittsburgh Pirates, a small market team, needs to get back to have a pitching pipeline.
Beyond pitchers, the team will likely grab a catcher, if not two in this draft.  Cherington made it clear that he wanted to acquire a top catching prospect this past offseason which he was unable to do.  The draft is another opportunity for him to find the team's future backstop.