David Freese Signed by Pirates to Play 3B/1B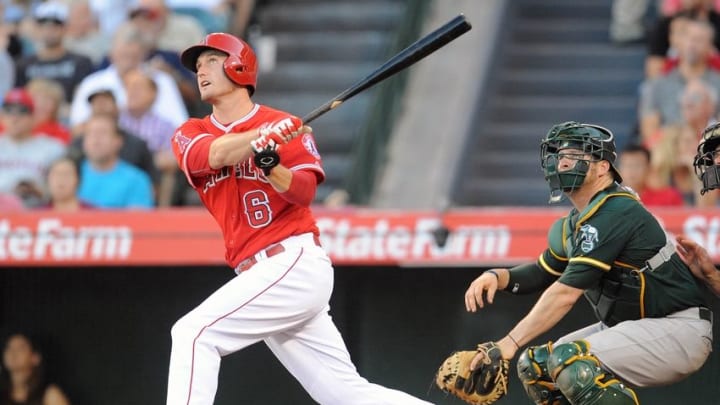 September 30, 2015; Anaheim, CA, USA; Los Angeles Angels third baseman David Freese (6) hits a solo home run in the fourth inning against the Oakland Athletics at Angel Stadium of Anaheim. Mandatory Credit: Gary A. Vasquez-USA TODAY Sports /
David Freese, a free agent infielder, has signed with the Pittsburgh Pirates. The contract is reported to be for one year and $3 million.
According to Pirates General Manager Neal Huntington (speaking with Stephen J. Nesbitt of the Pittsburgh Post Gazette), Freese will play third base until Jung Ho Kang is ready to return to the lineup.
September 30, 2015; Anaheim, CA, USA; Los Angeles Angels third baseman David Freese (6) hits a solo home run in the fourth inning against the Oakland Athletics at Angel Stadium of Anaheim. Mandatory Credit: Gary A. Vasquez-USA TODAY Sports /
It has been speculated that Kang, injured in September, may not be ready to return until after Opening Day. Today's announcement of Freese's signing seems to strongly imply Kang may not be ready for the April 3rd opener against the Saint Louis Cardinals after all.
Upon Kang's return, Huntington said that Freese will be the right handed hitter in the first base platoon with John Jaso replacing Michael Morse.  Morse will be an extra bat off of the bench.
Whether this keeps the door open for Morse being a fourth outfielder or simply a utility bench player remains to be seen. It also probably means Pirates fans chances to prospect Alen Hanson in the infield this year have all but evaporated.
Freese, a career .276 hitter, played last year for the Los Angels Angels. His PECOTA alter-ego players, according to the 2016 Baseball Prospectus, include Bobby Bonilla and Carlos Guillen.  He hits righties at a .270 career clip, lefties at .296. He also has a mountain of post-season experience – 51 games in all – with 8 home runs and .282 average.
A Freese/Jaso platoon at first base looks to be offensively above league average against both right handed and left handed pitching. Defensively, it is a much bigger question mark.  Freese only has 21 innings of work at first base.
Rehab pitching project Jesse Biddle was designated for assignment to make room for Freese.