Pittsburgh Pirates: 2016 Minor League Hot Takes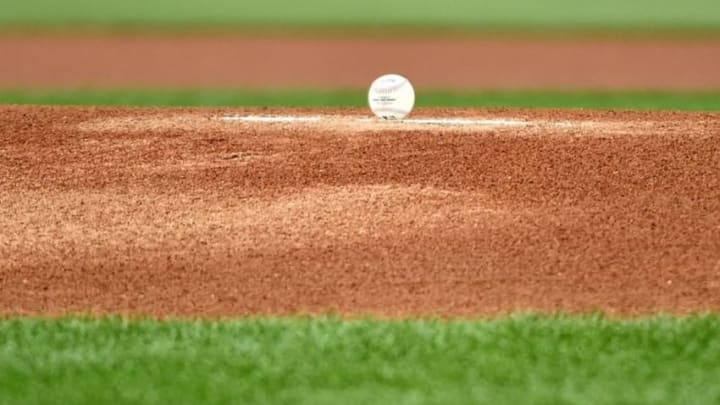 Mandatory Credit: Eric Hartline-USA TODAY Sports /
The Pittsburgh Pirates minor league schedules is coming to an end within the next month.  With that plenty of prospect have made impressions this year.  With this we know the what most of the Pittsburgh Pirates top prospects have done this year.
The Pirates know that Austin Meadows and Josh Bell are performing in the minors.  With that here are some of the best story lines from the minors on the year:
When Kevin Newman was drafted by the Pirates nineteenth overall in 2015 many fans, including myself, were very underwhelmed by the pick.  It seemed the Pittsburgh Pirates drafted a light hitting shortstop, who had questions around him whether or not he could stick at short. He hit .226 through his first forty odd games for the West Virginia Black Bears last year. He even entered the year ranked as the Pirates tenth best prospect.  All he did this year was hit .366 at High-A, and is currently hitting over .300 at Double-A.  With strong numbers at the plate, he is also playing above average defense in the field proving that he is a legitimate shortstop candidate.  Newman now finds himself as a consensus top fifty prospect in all of baseball.
2) Luis Heredia is not a complete bust!
The Pittsburgh Pirates paid Luis Heredia a record deal in 2010 for 2.6 million dollars.  This is the highest international bonus the Pittsburgh Pirates organization has ever given out.  Heredia was supposed to be a future ace, he was sixteen years of age and throwing in the low to mid 90s already.  Many were dream about him, Gerrit Cole, and Jameson Taillon leading the Pittsburgh Pirates to the playoffs.  However, Heredia has not lived up to the hype.  He has struggled to stay in shape and his pitches never really developed the way they projected.  With that he really struggled posting 5.44 earned run average in his 2015 season.
The Pirates decided it was time to try him in a different role this year, they put him in the bullpen.  Many viewed this as the end of Luis Heredia as a prospect.  Instead he has performed very well at the High-A level this year.  He was selected as a Florida State League all-star and has put himself back on the map as a prospect.  On the year he has a 2.68 earned run average, eleven saves in eleven opportunities, and has a fantastic ground out to air out ratio of 2.85.  Heredia might be a bust as a starting pitcher and may not be worth the 2.6 million dollars he was given. Yet, he seems to have found a role and could find himself back on track to reach the major leagues.
Related Story: 2016 Draft Prospect Roundup
3) Jose Osuna has quietly put himself on the Pirate's radar!
For some reason Jose Osuna does not receive the prospect recognition he deserves. Although, he has done nothing but be productive in the minor leagues.  Osuna has never ranked in the Pirates top 30 prospect by Baseball America or MLB Pipeline (although I have him there).  The reason is because he has never had the big, breakout season that gets you on those lists.  As a minor league player has posted a career batting average of .278 and a .773 OPS.  These numbers won't turn heads; yet who wouldn't take that from an everyday player in their team's lineup?
This year he has really broken out and has made a case to push for a big league spot next year.  Between Double-A and Triple-A he has hit .278 with 13 home runs.  One thing holding Osuna back is he is a right-hand hitting first baseman with average power.  Now he can play corner outfield, but seems to be a little big to handle those spots in the major leagues. Jose Osuna is worth watching over the next year. If he continues posting strong numbers in the minors, he will receive a legitimate look at spring training.
More from Rum Bunter
These are just a few on the main story lines that have caught my attention this year. With that there are plenty others.  There will be more article looking at some of the other minor league story lines.  Not all will be positive like this either, but that is what hot takes are all about.