Pittsburgh Pirates: Four SP Pitching Trade Targets This Off-Season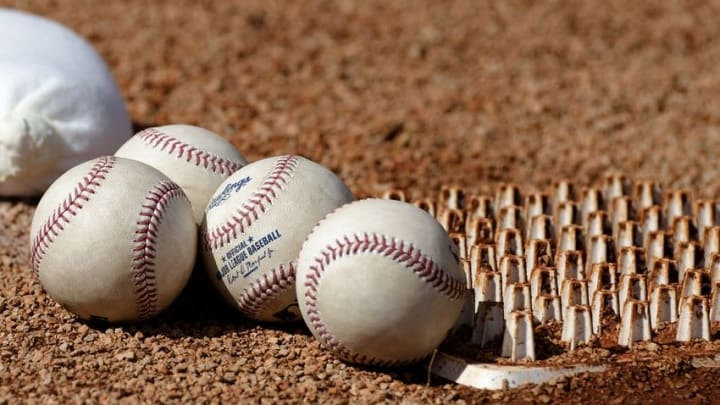 Mandatory Credit: Jonathan Dyer-USA TODAY Sports /
Mandatory Credit: Jesse Johnson-USA TODAY Sports /
Ervin Santana is a 33-year-old pitcher currently pitching for the Minnesota Twins. After starting his career with the Los Angeles Angels, Ervin Santana was dealt to the Kansas City Royals in the 2012-2013 off-season.  In Kansas City, he posted the best year of his career throwing 211 innings and posting a 3.24 earned run average.  He was set to be a free agent for the 2013-2014 off-season and many Pittsburgh Pirate fans wanted to see the Bucs make a run at him.
Instead, the Pittsburgh Pirates signed reclamation project Edinson Volquez and were criticized at the time for the buy-low move.  Meanwhile, Santana remained unsigned through much of Spring Training, due to the Royals making him a qualifying offer.  Volquez, as many of us know, worked out well for the Pittsburgh Pirates.  Santana ended up settling for a one year contract with the Atlanta Braves, where he had an average year, and a worse year than Volquez.
With that, Santana found himself as a free agent after the 2014 year.  He still landed a pretty solid contract, collecting 55 million dollars over four years with the Twins.  There now is two years remaining on his contract, and the Twins seem to be in full on rebuild.  Many were speculating that he was a candidate to be traded at this past deadline.  Instead the Twins decided to hold on to him.  He most likely will be available this off-season again.
The Numbers
The Pittsburgh Pirates need a solid number three starter, and Santana fits the bill.  Since 2013, the now 33-year-old right-handed pitcher owns a 3.59 earned run average.  If he could continue that trend he would fit nicely behind Gerrit Cole and Jameson Taillon.  The other big thing is, he is a veteran.  The current rotation is made up of a lot of young pitchers, and the Pittsburgh Pirates could use the experienced Santana.  He has thrown over 180 innings in three of the last four seasons.  With two years remaining at 13.5 million dollars, it is reasonable for a team like the Pittsburgh Pirates to commit to.  He is not long term and is at an average salary for a player of his quality.