Pittsburgh Pirates: Prospect Watch Edition Two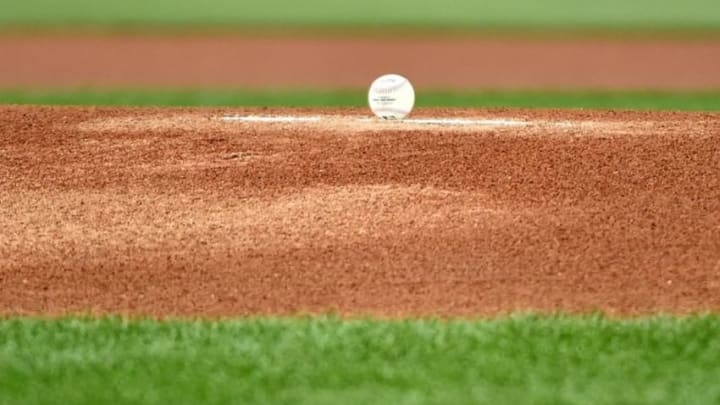 Mandatory Credit: Eric Hartline-USA TODAY Sports /
This will be a weekly series that will focus in on one specific prospect in the Pittsburgh Pirates minor league organization.  It will mainly be about a prospect who is worth watching next season.
These articles will feature Pittsburgh Pirates prospects who range anywhere from top prospects to lower level players who are working their way up the prospect ranks. The articles will outline a bio about them, what they have done in their careers, how they did this past season, and projection of where they will be next year.  All in all, this will be about a specific prospect who could turn into a legitimate prospect over next season.
Bio
For this edition we will look at right-handed pitcher JT Brubaker (John) will be the prospect of focus. The former Akron Zip was the Pirate's 6th round selection in the 2015 draft.  He was not considered a top 500 prospect in the 2015 draft, but the Pirates were intrigued by him anyhow. He signed for around 50,000 dollars less than slot.  Brubaker has a three pitch mix which includes his four-seam fastball, a slider, and a curve ball.  The Pirates are working on adding a change-up to his mix as well. Brubaker is a projectable right-handed pitcher who possesses good size at six-foot-four and whose fastball has topped at 95 miles per hour.
College
In college Brubaker was never really all that dominant.  In his junior year he posted an ERA of 3.63 in 15 starts.  By no means are those numbers overly impressive, however one positive is that he vastly improved his ERA each year.  At the end of his freshmen year he had a 7.25 ERA, sophomore year he had a 4.02 ERA, and as mentioned before he dropped down to a 3.63 for his junior year.
2015
More from Rum Bunter
The Pirates obviously were intrigued with his size and arm as they used a higher round pick on him. Brubaker signed quickly last year and found himself to the Short-Season-A team at Morgantown.  He made 15 starts for the Black Bears and pitched well.  In his 73.1 innings he posted a 2.82 ERA with a very strong 0.91 WHIP.
Scouting
The Pirates typically skip over Low-A with college pitchers and send them straight to Bradenton, see Tyler Eppler and Brandon Waddell.  However, the Pirates did not do this with JT and decided instead to put him at Low-A.  This was because of how raw Brubaker still is as a pitcher.  His fastball currently sits  around 92-93, with it topping out at 95.  Coming into the system last year he was more of a 90-92 guy.  Starting him down at West Virginia allowed him to continue to fill out into his frame and develop his secondary pitches.
One big knocks on Brubaker coming out of college was that he does not get a lot of strikeouts. His college K/BB ratio was 156/90 or 1.7 strikeouts for every walk. Typically you like to see pitchers above 2.5. He was considered more of a pitch to contact style of pitcher out of Akron.  This is not necessarily an issue, but also it does suggest that he did not have overpowering pitches.  With that being said, the Pirates' pitching philosophy is to pitch to contact.
Last year he saw an up-tick in his K/BB ratio.  At Morgantown he posted a 4.08 K/BB ratio with striking out 49 batter and only walking 12.  His strikeouts per nine innings was still low at 6.01, but it was good to see a bigger gap between his strikeouts and walks.  He also produced an impressive 1.63  ground out/air out rate.  For those who may not know, this is similar to K/BB ratio
2016
This year Brubaker had a solid season for the Pittsburgh Pirates affiliates.  He started at West Virginia this season, the Low-A affiliate of the Pittsburgh Pirates, and pitched very well.  In twelve starts with the Power Brubaker compiled a record of 3-4 with a solid 3.48 earned run average.  He also posted a 1.29 WHIP  and a 3.2 strike-out to walk ratio.  After posting strong results, the big right-handed pitcher was bumped up to High-A.  However, he struggled for the Marauders posting a 2-6 record with a 5.32 earned run average.  On top of his poor earned run average he had a 1.46 WHIP and averaging 9 hits per nine innings pitched.
Related Story: Prospect Edition 1
Next Year
Although his numbers look bad Brubaker his pitches still looked to have good movement, he showed good command, and puts his big build into his pitches.  Next year the former Akron Zip will likely be sent back to Bradenton by the Pittsburgh Pirates front office.  He needs more time to grow and develop physically before moving up to a much more advanced level like Double-A.  Although he is did not have a fantastic year, he had a nice progressive year.  Next year expect Brubaker to take a big step forward and somewhat breakout to a be a legitimate pitching prospect.
Also all stats courtesy of Baseball Reference