Pittsburgh Pirates: Interview with Prospect Taylor Hearn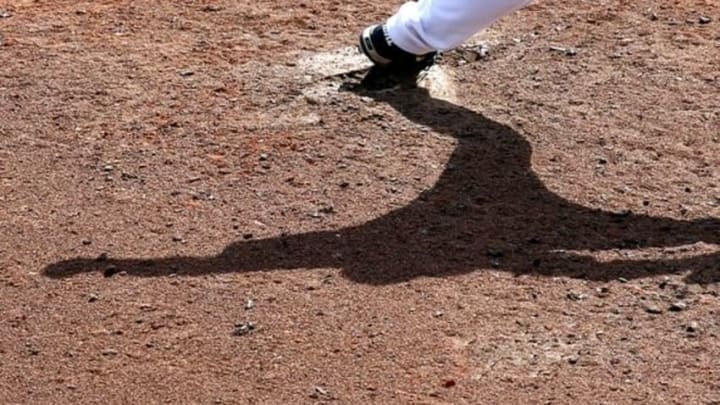 Mandatory Credit: Butch Dill-USA TODAY Sports /
Taylor Hearn is one of the newer Pittsburgh Pirates prospects.  He was acquired in the July 31st trade that sent Mark Melancon to the Nationals.  In return the Bucs acquired Hearn along with Felipe Rivero.  Hearn is currently in the minors.
Pittsburgh Pirates prospect Taylor Hearn is a rising prospect in the Pittsburgh Pirates organization.  He has been very impressive in his time spent with the Pittsburgh Pirates organization so far.
The big left-handed pitcher appeared in eight games and made three starts.  He finished the year with a 1-1 record with a 1.99 earned run average.  In those eight games he really impressed with a 14.3 strikeouts per nine innings pitched. His strikeout to walk ratio was strong also sitting at a 3.6 strikeouts to every one walk.  Hearn started in the bullpen with the Power, but joined the rotation over his last two starts.
Hearn was nice enough to take time out of his off-season and do a quick interview:
What was you initial reaction/thoughts when you found out you were dealt to the Pittsburgh Pirates?
""Heart dropped when I found I got traded but was very excited to see it was to the Pirates a team that had drafted me out of high school!""
Were you surprised to find out that you were traded, or did the Nationals organization clue you in that there was some talks?
More from Rum Bunter
""Yeah I very surprised I had got traded but I had heard of other guys in our organization about being possibly traded but not my name.""
What is the biggest change made to you as a pitcher by the Pittsburgh Pirates? In general what have you learned so far in your time in Pittsburgh?
""Haven't really been any major changes just little stuff with mechanics just trying to stay more consistent.learned a lot so far just about how they go about things different from other teams and learning the pirate way but I still got a lot to learn everyday with them.""
Do you view yourself as a starter or a future back-end of the bullpen type pitcher?
""I love and enjoying being a starting pitcher but this past year I really got a taste of what it's like being a reliever but I know when you get the Majors they gotta use you for whatever they need you for and I wanna be ready for what ever role they need me for whenever that time comes.""
Winter plans?  Going to pitch any where, or just train?  What is your plan over the next few months as you start preparing for next season?
""Not going to play ball anywhere but just started back training and just enjoying time with family and friends!""
Okay so what about Hearn as pitcher?  Hearn's best pitch is his fastball, he has a long, lose arm and is able to sit around 95 miles per hour consistently in starts and can ramp it up close to 100 when he wants.  His fastball also has good movement on it causing a lot of soft contact and swings and misses.  He also throws a plus slider, and a change-up that is showing improvement.  Not only is he an intriguing prospect because of his physical ability, he also seems like a great guy.  Taylor Hearn is definitely a prospect to pay attention to next year as he develops through the Pittsburgh Pirates organization.
Finally, thank you to Taylor Hearn for taking the time to do this interview!
Also Comment below with thoughts!