Pittsburgh Pirates Rumors: Three Trades from MLB.com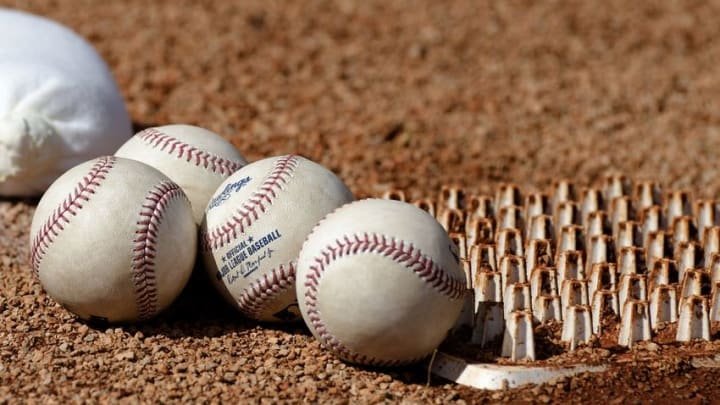 Mandatory Credit: Jonathan Dyer-USA TODAY Sports /
Mandatory Credit: Kamil Krzaczynski-USA TODAY Sports /
First Trade: Pirates and White Sox
The first trade to be covered is the deal that would finally land Jose Quintana to the Pittsburgh Pirates.  In the deal the Pittsburgh Pirates are parting with one major prospect.  However, the other two pieces are not nearly as valuable as some have speculated in a potential deal.  Here is what Rogers thinks will get the lefty pitcher to Pittsburgh and why:
"Deal: LHP Jose Quintana to Pirates for CF Austin Meadows (No. 2 prospect), infielder-outfielder Adam Frazier and RHP Clay Holmes (No. 11). We did a full breakdown of Quintana trade scenarios, and this one still makes a lot of sense. The Pirates have been nurturing Meadows, one of the most complete position players in the Minor Leagues, to replace Andrew McCutchen. But this trade extends the window to get Pittsburgh deep into the postseason with the franchise icon, who has two years left on his contract. Alongside newly signed free-agent starter Ivan Nova, Quintana would be a fine olive branch to show McCutchen that the front office still believes in him, and the team around him."
Yes, the Pittsburgh Pirates are giving up top prospect Austin Meadows!  This would be tough to swallow as Meadows is one of the best prospects in baseball and Andrew McCutchen's heir.  However, you have to give something to get something.  Chicago reporters seem to think the White Sox want hitting prospects back in deal rather than pitchers.  Meadows fits the bill and reduces the asking price for the other two players involved.
Flexibility
Obviously, Adam Frazier made an impact last season, he could be a very nice player to have on the team for this season.  However, with switch-hitter Alen Hanson MLB ready, Frazier could be expendable.  Also, Frazier has defensive limitations and is undersized which projects him to be more of a bench player.  Once again Adam Frazier would be great to have on this team, but he is a utility player and replaceable. Lastly, Clay Holmes is a throw in prospect.  He is projectable and has solid upside, but is not considered to be a future ace. His ceiling at this point seems to be a middle of the rotation arm.  On the other hand, he could amount to nothing, like a lot of mid-tier prospects do.
Would you make this deal? Comment!