Pittsburgh Pirates Rumors: Three Trades from MLB.com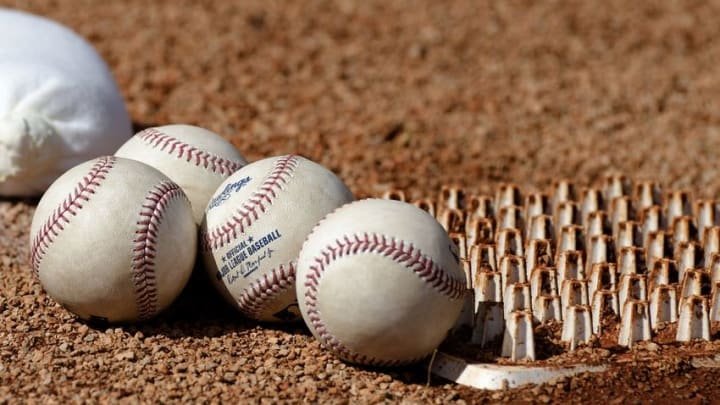 Mandatory Credit: Jonathan Dyer-USA TODAY Sports /
Mandatory Credit: Robert Mayer-USA TODAY Sports /
More on Dodgers and Bucs
A few weeks ago it was reported the Dodgers had interest in Andrew McCutchen.  The Dodgers current line up is very left-handed heavy and they could use an impact right-handed bat.  Meanwhile they have one of the best farm systems in baseball, along with MLB ready prospects to send back.  All off-season long the Dodgers have been interested in Brian Dozier, however the Twins do not seem all that motivated to move him.  Meanwhile, it was reported the Bucs were open to dealing Josh Harrison.  This trade would kill two birds with one stone for the Dodgers.  The Dodgers get a solid second baseman who is on a cheap contract by their standards, while the Pirates get out of his extended contract.  Plus the Dodgers pick up their big outfield bat in Cutch.
Coming back in the deal is Yasiel Puig.  Puig is owed a 14 million dollars over the next two seasons, then has a year of arbitration.  He is not a free agent until after the 2019 season.  Puig is a solid player and just 26 years of age.  He also would fit nicely in PNC's left field as he has the speed to cover it and a strong-arm that is needed out there.
The Down Side
However, he comes with a big red flag.  Puig is a diva and can become disgruntled very easily.  Last year the Dodgers were so unhappy with his attitude which was affecting his play that they actually sent him down to Triple-A. At one point Puig did not even report to Triple-A!  However, after that he did come back with a much better attitude and was their best hitter down the stretch.  Even so, the Dodgers tried trading Puig at the deadline and still may if they can get a replacement for him. Here they would.