Pittsburgh Pirates Rumors: Three Trades from MLB.com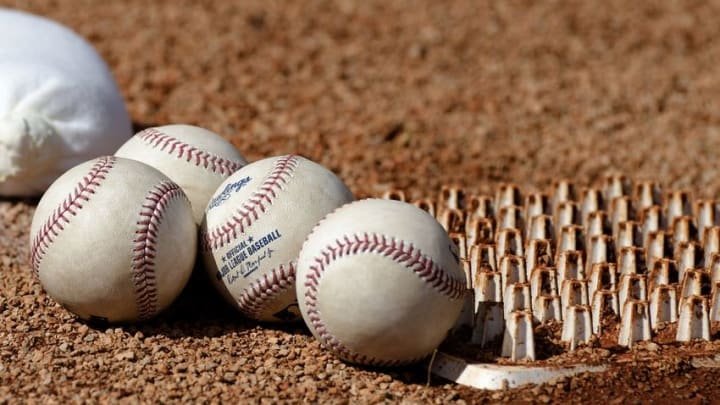 Mandatory Credit: Jonathan Dyer-USA TODAY Sports /
Mandatory Credit: Rick Osentoski-USA TODAY Sports /
Third Trade: Pirates/ White Sox/Dodgers
The third trade is a three team trade between the Dodgers, the White Sox, and the Pittsburgh Pirates.  There is a lot of similar pieces exchanging hands in this deal as the previous two. One interesting note is that there was some speculation out of Chicago that a third team could be involved in a Quintana to the Pirates deal.  The writer from Chicago speculates the Yankees, however the Dodgers may make more sense.  Here is what Phil Rogers thinks the three teams could swing:
"Deal: Three-team swap that is a variation of the two above. Dodgers land McCutchen, Pirates get Quintana and White Sox add two prospects apiece from both organization (say De Leon (No. 2) and infielder Willie Calhoun (No. 4) from the Dodgers and 1B Josh Bell (No. 3) and C Elias Diaz (No. 9) from the Pirates). Quintana, who is under control for four years at a bargain price, is actually the headliner in this deal, not Cutch. The Pirates can move Starling Marte to center, plug in Meadows in left and grab a first baseman off the bloated free-agent market (Chris Carter, Mike Napoli or maybe even Mark Trumbo)."
As stated above the teams are trading similar players as Rogers wrote in the individual deals.  However, in this scenario the Dodgers only receive Andrew McCutchen and the Bucs do not get Puig. While the Pittsburgh Pirates grab their top pitching target in Quintana from the ChiSox.  Meanwhile the White Sox continue to load up on prospects.  Obviously the biggest concern in this trade is the White Sox receiving Josh Bell.  Bell should be untouchable in terms of his offense.  However, if the Pittsburgh Pirates do not believe he can turn into an adequate defensive first baseman than he could be on the block for an AL team who needs outfield or DH help.
Diaz makes sense as the White Sox have been searching for a future catcher.  They drafted one last year in the first round by the name of Zack Collins. However, scouts around the league do not think he will stick behind the plate.  Diaz gives them a future catcher who is MLB ready.  The Bucs have no real need for him as they have Cervelli locked up for three more seasons.
Would you make this trade? Comment!