Pittsburgh Pirates Rumors: Three Trades from MLB.com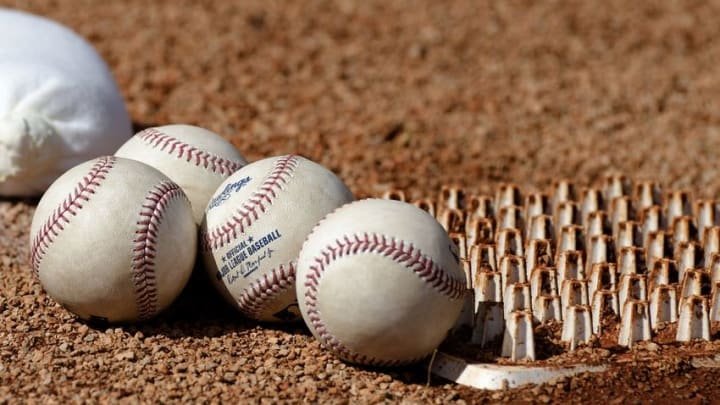 Mandatory Credit: Jonathan Dyer-USA TODAY Sports /
Mandatory Credit: Mark J. Rebilas-USA TODAY Sports /
Counter Trade Idea
The main issue though is that while the Pirates fill one hole in their rotation, they open another one, technically two, by making this trade.  The Pirates finally have their projected slugger at first base with Bell.  If they were to move Bell it would continue the trend of below average offensive first baseman.  Meanwhile, if they were to move Andrew McCutchen it would open another hole in the outfield, as the Bucs will not have Meadows up until at least June.  As such, the Bucs will likely stay out of the first base market as they just do not operate that way.
So this opens up another question.  Instead of including Bell, would the Pittsburgh Pirates be better off sticking Meadows in the deal instead?  If the Pirates do not feel Bell can play in the infield, they could always move him back into his natural position of right field.  By doing so they would be opening up only one hole at first base, instead of two holes.  Also, by including Meadows the Pirates might be able to grab Melky Cabrera from the White Sox as well.
Cabrera Could be an Okay Stop Gap
Cabrera would fit into the team's mold as a strong contact hitter who does not strike out a lot.  He also only has one year remaining on his contract.  If the Pirates could get some kick back money to reduce Cabrera's contract it would help the situation.  The Bucs could then keep Bell at first base and allow Cabrera to play in the outfield.  In this way, the Pirates would have their positions accounted for after moving McCutchen.
Deal:
White Sox Receive: Meadows, Diaz, De Leon, Calhoun, Andrew Toles
Pirates Receive: Quintana, Cabrera, Verdugo, Cash
Dodgers Receive:  Andrew McCutchen and Brett Lawrie