Pittsburgh Pirates: MLB Player's Association Files A Grievance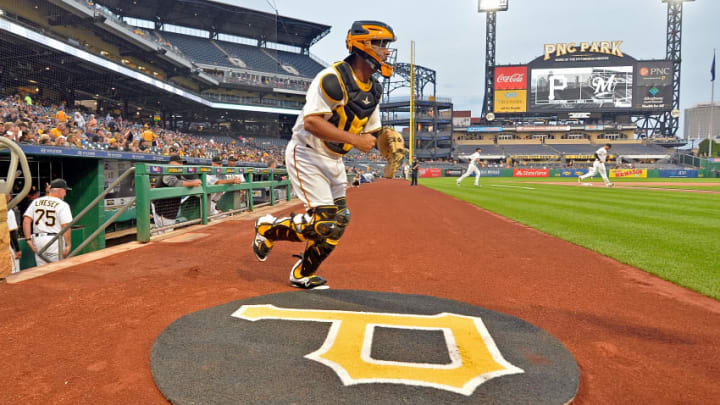 (Photo by Justin Berl/Getty Images) /
The MLB Players Association has filed a grievance against the Pittsburgh Pirates. This was rumored a few weeks ago, and has now come to fruition.
Last month, it was reported that the MLB Players Association was unhappy with how two organizations were appropriating their revenue sharing funds.  It was noted that the Miami Marlins and the Pittsburgh Pirates were the two teams rumored to being looked at by the players union.  The union was claiming that the Pittsburgh Pirates were not investing the proper amount of money from the league's revenue sharing program into the product on the field.
The revenue sharing agreement is based solely on smaller market teams gaining more money to help them increase their payroll.  Instead, both the Marlins and Pittsburgh Pirates were actively cutting payroll this offseason.  The Bucs saw themselves trade away about $20 million in assets by dealing Andrew McCutchen and Gerrit Cole.  Furthermore, they are the only team to not hand out a single major league free agent contract this offseason.  However, team president Frank Coonelly told Bill Brink of the Pittsburgh Post-Gazette that the league was not actively investigating the Pittsburgh Pirates.  Here is a quote from Brink's story last month:
""The Pirates are not being investigated by MLB and the commissioner has no concerns whatsoever with the manner in which the Pirates are investing its revenue sharing receipts into building a winner…""
Obviously, Coonelly must not have known the extent of the investigation.  It was announced today that the players union would be filing grievances on behalf of the players.  The cases would be against not only the Pirates and the Marlins, but also the A's and Rays. Marc Topkin of the Tampa Bay Times was the first to report the matter.   However, Coonelly still suggests that the union has no case against the Pittsburgh Pirates in terms of not allocating the money correctly.  Coonelly told Bill Brink in an interview that:
""We look forward to demonstrating as much to the Arbitrator if the MLBPA continues to pursue this meritless claim," Coonelly said in a statement. " As indicated when the MLBPA first expressed its "concern" in a press release, the Pirates have always invested its revenue sharing receipts in a manner entirely consistent with the Basic Agreement.""
According to Brink, Major League Baseball believes that the Pittsburgh Pirates have not violated any rules.  Still, with how the Pittsburgh media likes to portray the team's front office, this should be a hot topic of discussion over the coming days.  Also, it will be interesting to see how this plays out for all four teams that are being accused by the Players Association.