Rum Bunter's 2018 Pittsburgh Pirates Preview: David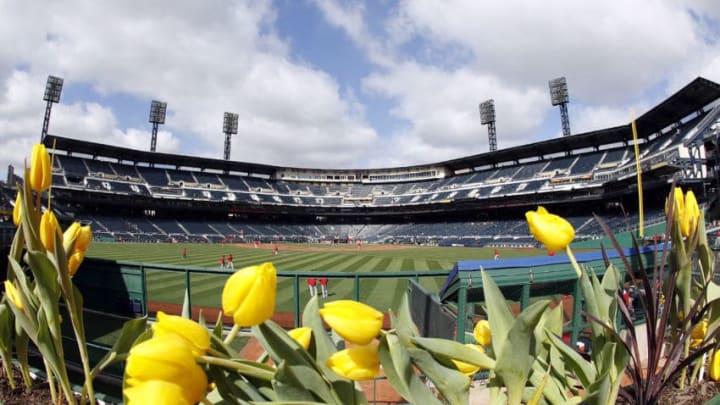 (Photo by Justin K. Aller/Getty Images) /
Pittsburgh Pirates /
Jameson Taillon will start the season as the Pirates number one starter, and he will get the nod for the Pirates home opener.  By the time the season starts, Chad Kuhl will have overtaken the former second overall pick as the most productive starter.
There might not be a pitcher that I flip-flop my opinion more on than Kuhl.  He has the stuff to be an elite relief pitcher, similar to Chad Green of the Yankees, but his results have been league average as a starter, and that is valuable.  He has a new curveball that he started off throwing last season, and he now features two strikeout type pitches.
Kuhl's strikeout rate has consistently gone up, especially after adding the hook to his repertoire.  Combining a pitcher that throws 95 miles per hour, has a curveball spin rate that's similar to Sonny Gray, Charlie Morton, and Lance McCullers Jr., and the latter two had the fourth and fifth highest run value on the pitch among pitchers with 100 or more innings.
The key for Kuhl will be to use the curveball more and the fastball and changeup less.  Even after he added the curve around June, he only threw the pitch 8.9 percent of the time from July on.  His fastball usage of 64.45 percent and slider percent of 17.14 percent.  That's a relief pitcher mix similar to Felipe Rivero's, just substitute the slider for the changeup.
But the reason Kuhl will be the team's Cy Young is because of that increase usage in his curveball.  After a year of throwing the pitch, he'll be more comfortable with it.  Combined with his above average slider and a decrease in using his fastball, Kuhl can become more of a wipeout pitcher.  He has good stuff and swing and miss stuff, this year Kuhl will turn that into more strikeouts and be the Pirates most effective starter.