Pittsburgh Pirates Draft: Pick Number 51 Analysis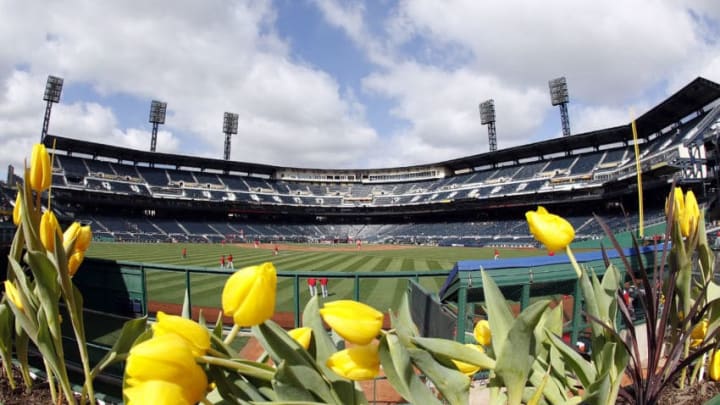 (Photo by Justin K. Aller/Getty Images) /
The 2018 MLB Draft is underway. The Pittsburgh Pirates 51st overall pick in the second round has come and gone.  The Pirates have selected Braxton Ashcraft with their third of selection of the day.
With their first pick, the Pirates drafted an athletic center fielder in Travis Swaggerty.  After taking Gunner Hoglund in the competitive balance round A, the Pirates once again went back to the high school ranks and drafted Braxton Ashcraft from Robinson High School in Texas.
Ashcraft, as one might guess since the Pirates drafted him, stands at 6'5″ and 195 pounds and has room to grow.  He doesn't turn 19 until October, and he still has room to grow, which is a plus.  Fangraphs has him ranked as their 117th draft prospect and notes that,
""Checks all the body/athlete/stuff boxes but velo and command have been inconsistent throughout the last year.""
The goal of the Pirates will be to get the velocity to max out, and MLB Pipeline wrote on his bio that,
""Ashcraft has a loose, quick arm yet there were games this spring when he was pitching at 85-88 mph in the late innings. He created excitement among scouts when he began sitting at 92 mph and topping out at 94 during the postseason.""
Filling out his body should help get and at least maintain sitting low to mid 90s with the room to grow and sit more mid 90s at full maturation.  The club will also need to harness in the command, a challenge that the Pirates haven't been afraid to take on in the Neal Huntington era.
Ashcraft is athletic, just needs to fill into the frame to continue and develop.  Develop the curve and changeup with the frame and perhaps he'll blossom into a mid rotation starter with time.  It could come, but this report from Perfect Game leads to some belief that it's in there,
""Throws both a slider and a change up, slider better pitch at present with tight spin and sharp lane changing life, curveball a 10/4 sweeper with some depth. Has a feel for spinning the ball and changing speeds. Has a chance to be really, really good with normal physical projection""
The Pirates now have Shane Baz, Steven Jennings, Gunnar Hoglund, and Braxton Ashcraft in their system from the last two years.  Ranked, these four will like follow in that order, though Cody Bolten might creep up ahead of all but Baz by the end of the year.  Ashcraft will likely be back half teens or early twenties in the overall rankings, with a better projection when compared to other players in the system.
Next: Pirates Pick 36 Analysis
The athletic frame with room to fill out is peak Pirates, and they'll need to get the velocity up to sit mid 90s with the heater and get him to be more consistent with all his pitches.  If all goes according to plan, that's a mid rotation starter.  If not, there's a good chance he doesn't make it to the majors.  There's a lot of variance according to Fangraphs, so this isn't a shoo in pick, and it does carry some heavy risk.  The Pirates will have their hands full with the group of young arms they've selected over the last few years, but they do love to mold young arms like a ceramic artist likes to work with clay.