Pittsburgh Pirates Prospect Profile: Pitcher Yordi Rosario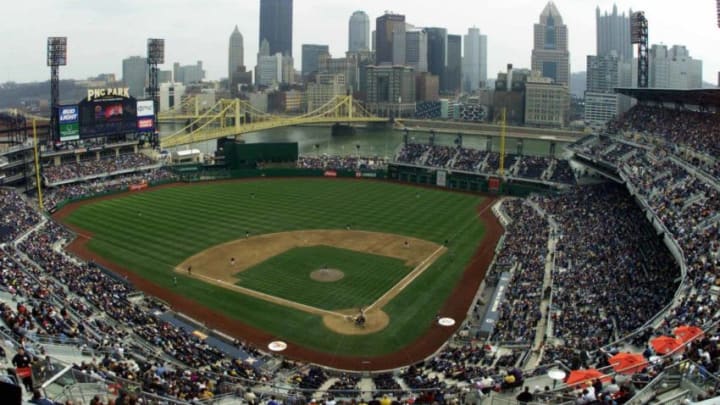 In today's Pittsburgh Pirates prospect profile we will take a look at yet another Bristol Pirates prospect pitcher in Dominican native Yordi Rosario
The Pittsburgh Pirates seem to have an eye for international players, and, more notably, Dominican born players. The team currently has bullpen arms Michael Feliz and Richard Rodriguez and the polarizing outfielder Gregory Polanco. The same could be said for their farm system with Oneil Cruz and recently acquire Liover Peguero, among others.
Another Dominican born prospect the Pittsburgh Pirates have in their system is a right-handed pitcher Yordi Rosario. The Pirates acquired Rosario from the Chicago White Sox in the winter of 2018 for starting pitcher Ivan Nova. The youngster signed with the White Sox in 2016, where he was never correctly used despite that he posted decent numbers in 2017 and 2018.
The White Sox primarily used Rosario as a starter with them starting 34 out of 40 games, and in 16 out of those 34 starts he pitched at least 5 innings. His best year by far before coming to the Pirates was in 2017 when he posted extremely promising numbers. Rosario pitched 71.2 innings, opponents hit .215/.290/.272 against him, he stranded runners at a 72.6% rate, and he owned a xFIP of 3.03.
Now, we turn to his debut year with the Pittsburgh Pirates in 2019. Bristol pitching coach Eric Minshall and manager Kieran Mattison wanted to use this then 20-year-old budding prospect in the bullpen. When I asked Minshall on what he thought about Rosario, he said, "What a great guy! Worked so hard to make himself a vital piece of that bullpen." As far as Rosario's stuff is concerned, Minshall said, "his velocity came up to 90-92, a solid curveball, and a developing change up."
When it comes to prospects, some players get the "yips" or just don't have the drive to become better. Not Rosario. As Minshall said, "huge strides with his mentality and focus. He was very consistent all year, and he just always wanted the ball." Now, when asked if Minshall saw him as a starter or a bullpen guy Minshall adamantly said, "BP." If Rosario could gain some weight or "35 pounds," as Minshall put it, I could see his 90-92 MPH fastball darting up to the mid-'90s.
So after those words of confidence from the ever so important pitching coach, let's see what Rosario's numbers actually were.
Rosario appeared in 19 games, pitching. 31.1 innings. He limited opposing batters to a .227 batting average against, he posted a 0.99 WHIP, and a 3.49 xFIP. His efficiency was on full display as well, only walking four batters and striking out 33 batters.
Rosario's splits told quite the tale with right-handed batters slashing .197/.221/.333. He did, however, struggle a bit against lefties with a .264/.316/.415, and he gave up two home runs out of three against the southpaws. On the advanced side of things, there were several promising signs. He limited hard-hit balls with a 17.6 line drive percentage as well as inducing infield pop-ups 24.4% of the time. He also led the Appalachian League in holds with seven.
The now 21-year-old has spent four years of his career in short-season ball despite putting up very auspicious numbers three out of his four years. If and when the season gets underway, Rosario would likely be destined for his first full season ball and then will be the test of his merit and his willingness to get better.