Pittsburgh Pirates Draft: Nick Gonzales Analysis and Outlook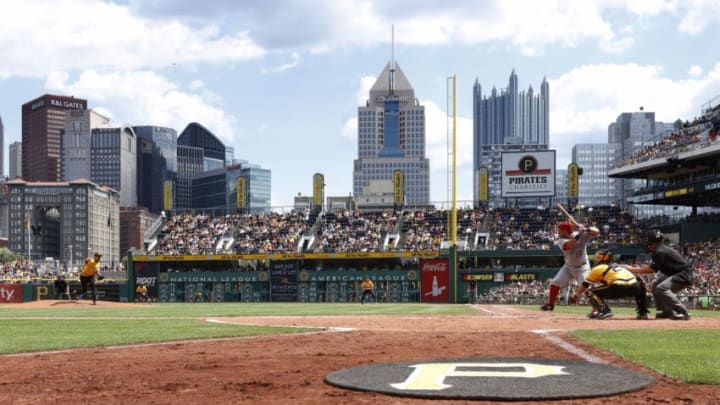 With the seventh overall pick in the 2020 MLB Draft, the Pittsburgh Pirates selected middle infielder Nick Gonzales from New Mexico State University. Let's take a look at how this pick effects the Pirate organization.
College bat was all the noise surrounding the Pittsburgh Pirates leading up to the draft, and college bat is exactly what the Pirates ended up with. In fact, they ended up with one of the best college bats in the 2002 draft.
With a few surprises in the top five selections it came down to prep outfielder Zac Veen and New Mexico State University infielder Nick Gonzales. The Pittsburgh Pirates decided to grab the best all around hitter in college baseball, in Gonzales.
Consistent is the golden word for Gonzales, offensively and defensively. The team is adding a proven hitter who can absolutely rake to all fields with power potential. As well as a pretty good above-average fielder at second base (he could stick at shortstop, but that is unlikely), but I'm not going to get too much in to this as I've already covered it in my profile of him you can view right here.
With the new addition, let's dive in to what that means from an organizational standpoint and what the future may hold.
Gonzales was drafted to play second base when he gets to Pittsburgh, so what does this mean for one of Kevin Newman and Cole Tucker? As a fan of both I hate to say it, but this most likely means one of them has lost their spot in Pittsburgh. Barring any collapse and lack of development in Gonzales, he will take over at second base once he arrives and the only open spot will be at shortstop.
Newman started most of the games at shortstop this year and did a pretty good job of doing so, posting a slash line of .308/.353/.446 and showing he can handle the position defensively with his .973 fielding percentage. While Cole Tucker struggled in limited at bats, he will be given another opportunity this year and possibly a full-time gig after an more than likely Adam Frazier trade to show out and possibly find a permanent spot in the infield.
This situation also pretty much confirms that top prospect Oneil Cruz will most likely move from his current position of shortstop to either right field or first base in the very near future. This would give the Pittsburgh Pirates a chance at an infield consisting of Ke'Bryan Hayes at third, Newman or Tucker at short, Gonzales at second, and either Josh Bell or Cruz at first base.
Or if Bell stays in Pittsburgh, Cruz heads to the outfield and joins Bryan Reynolds, in the outfield with one of Gregory Polanco, Travis Swaggerty, or an external addition. The team has a lot of options after the addition of Gonzales.