Pittsburgh Pirates Select Nick Garcia in the Third Round of the MLB Draft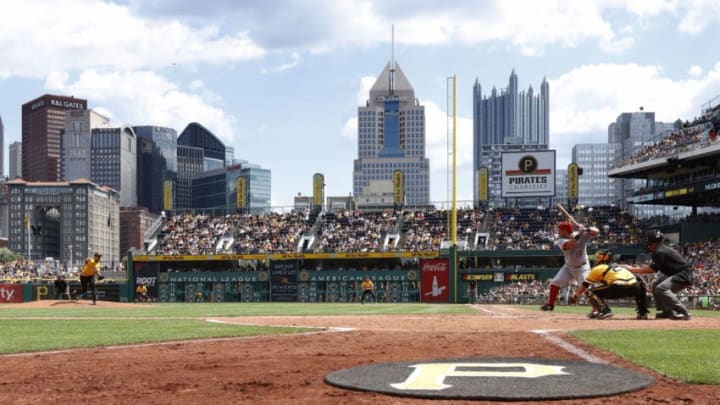 With their third round pick in the 2020 MLB Draft, the Pittsburgh Pirates select college pitcher Nick Garcia out of Chapman University.
The Pittsburgh Pirates add another impressive arm to an already impressive draft class by picking college pitcher Nick Garcia with their third round pick, and the 79th overall pick in the 2020 draft. With the Bucs selecting Garcia, this makes the third straight pitcher they have picked in the draft.
Garcia, 21 years old, sits at a 6'4, 215 pounds. He has drawn comparisons to former Washington Nationals' starting pitcher and all-star Jordan Zimmerman. After all, his frame is very similar to Zimmerman's 6'2, 225 frame. He also has a frame comparable to Astros' Ryan Presley (6'3, 210). MLB Pipeline ranks him as the 70th best draft prospect, while FanGraphs placed him at 86th.
Originally an infielder, Garica made the transition to the mound where he pitched for Chapman University. During his sophomore season, he closed out 12 games, and helped the team win 9 ballgames.
Last year, Garcia served as a relief pitcher in the Cape Cod League. Through 17 innings, Garica had a 3.18 ERA, 2.92 FIP, and 1.52 WHIP. Garcia struck out 20 of the 79 batters he faced, resulting in a very strong 25.3% strikeout rate. He also didn't give up a single home run throughout his age 20 season. This also continued the Pittsburgh Pirates trend this dreaft of selecting players who shined in the Cape Cod League.
However, one of the main concerns about Garcia is his control. Garcia walked 11 batters, having a 13.9% walk rate and 5.3 BB/9. Overall, MLB Pipeline gives his control a 50 grade, which is around average. He just turned 21 in April, so there's still room for improvement.
Garcia has a three pitch mix that includes a fastball, curveball and cutter. Out of the three, his fastball is probably the best pitch he has. Currently, he can throw the pitch in the upper-90s, and tops out at about 97-98 MPH. MLB Pipeline gives it a 60 grade, but many think it can have a ceiling of even 70 or 80.
His two breaking pitches, his cutter and sldier, both sit in the 80s. He can throw his cutter a bit faster as it usually sits in the 85-88 MPH range while his slider sits in the 83-85 range. Regardless, both are usable pitches. MLB Pipeline grades both out at 50.
Many saw Garica as a well under the radar pick by the team. The right hander is a very projectable arm, giving him a higher ceiling. The Pittsburgh Pirates now have three pitchers, including two college arms, along with an infielder, that being the 7th overall pick in the draft, Nick Gonzalez. The Pittsburgh Pirates next pick will be the 108th pick in the draft, which we will cover when it is announced.