Pittsburgh Pirates Minors: 2022 Team Records So Far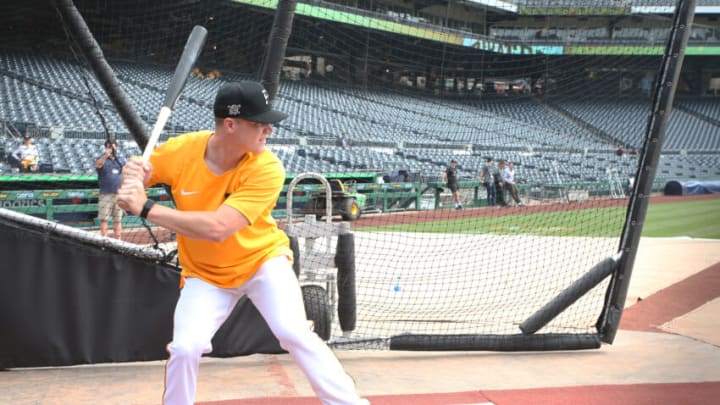 Mandatory Credit: Charles LeClaire-USA TODAY Sports /
Mandatory Credit: Charles LeClaire-USA TODAY Sports /
The Pittsburgh Pirates need to develop as much talent as possible from their minor league system.  How are the teams doing this year?
Winning is not everything when it comes to Minor League Baseball.  There are examples of when minor league affiliates have won titles but have not really produced much Major League Talent. For instance, the Pittsburgh Pirates AA affiliate, the Altoona Curve, won the Eastern League Championship in 2010. On that team, the only players to make an impact at the Big League level would be Jordy Mercer, Jeff Locke, Josh Harrison, and Jared Hughes.
There is also the case in the Minor Leagues of veteran players returning from injury.  That same year the Altoona Curve had to face Andy Pettite who was working his way back to the Yankees rotation. Obviously at the time a tall task for Double-A hitters
Furthermore, there are developmental reasons why some teams may struggle more than others.  Maybe the Pittsburgh Pirates Front Office is having a pitcher work exclusively on fastball and changeup command for some starts, no breaking pitches.  On the other side of the plate, there could be an instance where a hitter is told to take two pitches to start every at-bat as a way to get a better feel for the strike zone.