Pittsburgh Pirates Rumors: Three Trades from MLB.com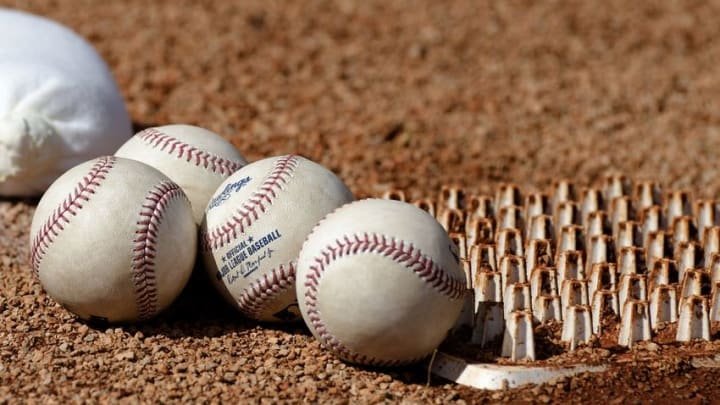 Mandatory Credit: Jonathan Dyer-USA TODAY Sports /
Mandatory Credit: Jake Roth-USA TODAY Sports /
Prospects Coming Back
The two prospects coming back  would be the big tickets.  First off Jose De Leon is one of the top pitching prospects in baseball.  His fastball sits in the lower to mid 90s. He also has a plus slider.  His best pitch is his change-up which has late movement to it.  This is a good sign as younger pitchers typically do not have plus change-ups.  De Leon has been mentioned on here before as a target in a Dodger trade.  Also, the Dodgers have reportedly been willing to include De Leon in a deal for Brian Dozier.
De Leon would represent the young, MLB ready arm the Bucs tried to acquire from the Nationals in a Cutch deal.  Meanwhile Verdugo is one of the top outfield prospects in baseball.  Verdugo is a career .300 hitter in the minors and has shown above average pop.  Verdugo played in Double-A last season and could replace Puig if the Bucs decided to move him after the fact.
Helps Make Another Deal
If the Bucs were to make this deal it would help them make the Quintana deal as well.  As mentioned on the last slide it would be really hard to trade top prospect Austin Meadows.  However, if the Pirates made the deal with the Dodgers they would end up with another high-end outfield prospect in Verdugo.  This would make it dealing Meadows easier to swallow.
Also it was reported that the Bucs would need to move a contract to help bring in Jose Quintana.  Harrison's contract is very similar in length and money as Quintana's.  Plus the addition of De Leon would allow the Bucs to move Chad Kuhl to the bullpen.  Kuhl projects better as a reliever and would add to an already solid looking pen.  This deal could be done on its own or as a second deal to restock the minors from the White Sox trade.  Either way it looks to be an intriguing deal.
Would you make this deal? Comment below!